GM, Dodge and International Harvester produced Canopys and truck based wagons in the 1930s and 40s. Ford never did, but outside manufactures produced bodies for Ford and other Commercial Chassis. IH made a Travelall from 40s - 70s. Dodge made a Town Panel from 40s - 60s but neither was as popular as the Burb.



Prior to the metal body Travelall, CornBinder (IH) offered wooden "Burbs" in 1935 and in two sizes in the mid 1940s.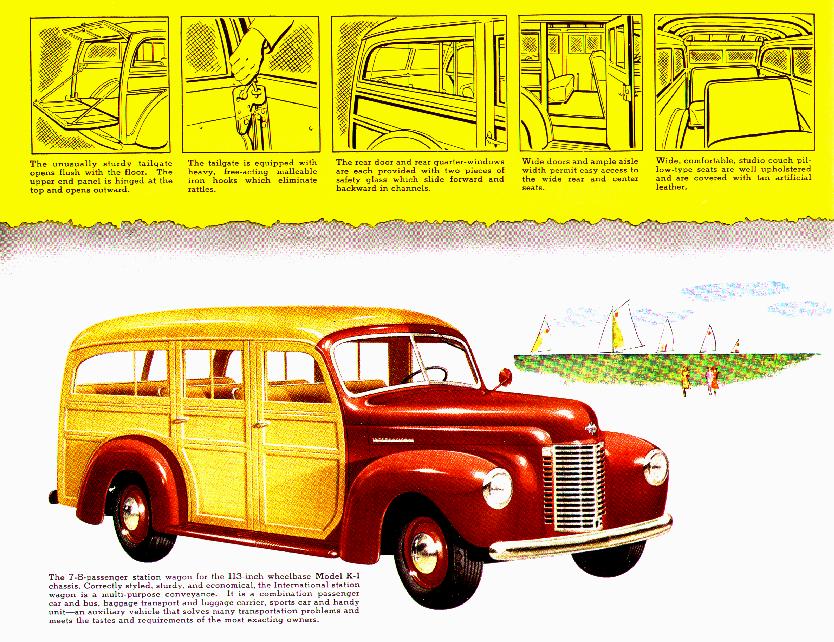 Dodge also offered a "Town Panel" from the 1940s thru the 60s. It's popularity never rivaled the GM Burb. The rear door on the Dodge pictured below is framed in wood and the roof still has a fabric insert. Bad combination for longevity.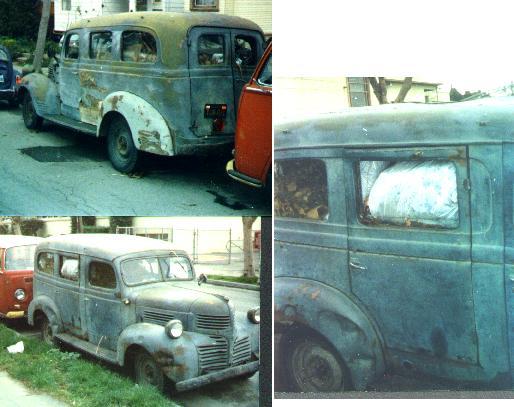 In the photo of the 1935 burb below,