Coach
The Coach was a 2 door 4 or 5 passenger vehicle when Fisher built wooden vehicles drawn by Horses. In the teens, center door sedans were tried by many Auto makers. Since the driver had to face forward, they weren't too popular except in the Detroit Electric where the driver could sit in front or rear. The front jump seats would swivel rearward for eye to eye conversation.
In the 20s, Closed cars were far more expensive than convertibles till Essex offered a Coach for the price of a Touring car. By the mid 30s, The few remaining open cars were priced far more than the Coach or Sedan.
With the advent of a built in luggage compartment (AKA, the trunk or boot), The Coach name was dropped in favor of the Town Sedan or 2 door sedan.
Smart thinkers at Holden offered a Sloper Coupe that offered Coach seating with folding back seat for added luggage accommodations. It wasn't till the 1970s, that the Fisher car designers figured that one out.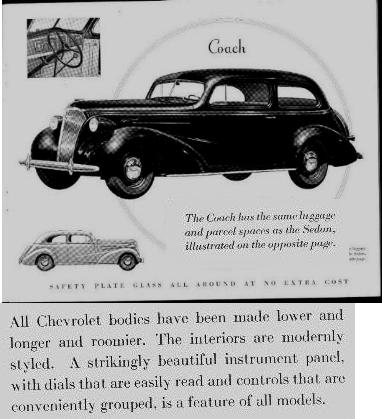 Coach Town Sedan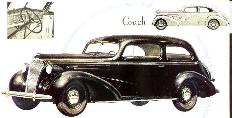 .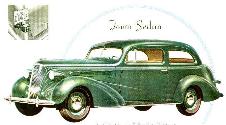 .
Deluxe: #1001 = 7260, 3030 lbs., $595; #1011 = 300832, 3055 lbs., $620;
Standard: #1201 = 15349, 2920 lbs., $535; #1211 = 178645, 2950 lbs., $560;
Holden, of Australia didn't have quite the volume but they combined the Coupe and Coach to make a more practical vehicle that the Fisher counter part. (My thanx to Chris Shead for sharing these images with us.)
Sloper Coupe: Deluxe = 207, Standard = 834, Business = 212

.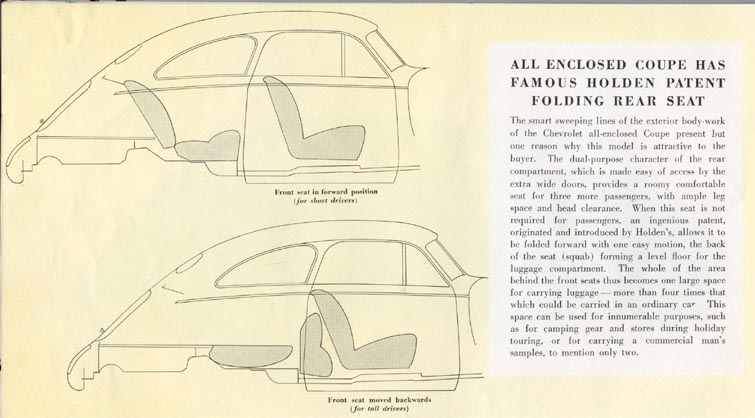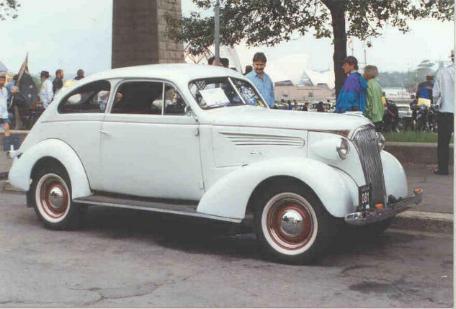 John Goodall's Sloper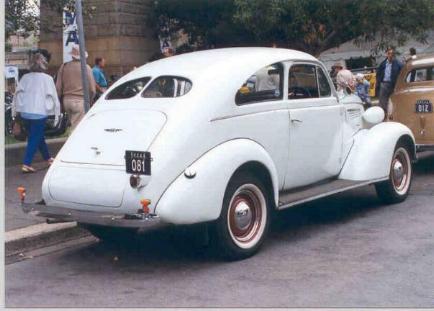 Vanity! (My carz)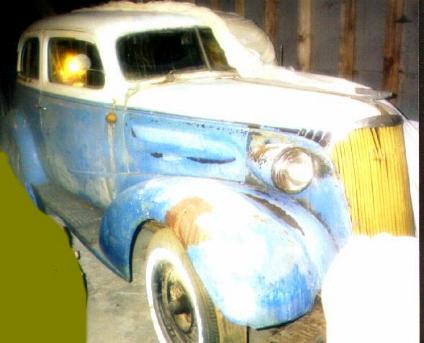 This was the second 37 Chev I purchased at age 16. I found it under a wood pile and offered the original owner's nephew $25. For that kind of money, it didn't matter that the odometer read 90,000. The nephew commented that it had been around twice already. Not bad for the original engine.
Grilles made during the war were not chromed. I don't know why this one was yellow. The car's original color was #211 Maroon that had been covered by a brush coat of light green. Not liking either color, I brush painted it as seen. 30 years of the elements and the Maroon is showing through.
Being a straight axle model, it has bucket seats, similar to the sedan delivery. The Knee action model would have a split back bench seat.
Sorry, Still under construction!!



Repair tips
Touring
Taxis and limousines
Sedan Delivery
Coupe Pickup
Coupe
Sedan
Bus
Flxible
Station Wagons
Check out some other 2-Doors >>
Back to carz >>
View trux >>
Back Home >>>